On 22 August 2018, the signing ceremony for deposit agreement between THT Development and S&D Co., Ltd. was taken place at the STARLAKE Gallery.

S&D Co., Ltd. is Affiliate Company of SE&C Co., Ltd. which has been performing their business since 2006 with the great expertise in development and construction of warehousing, logistics and hospitality.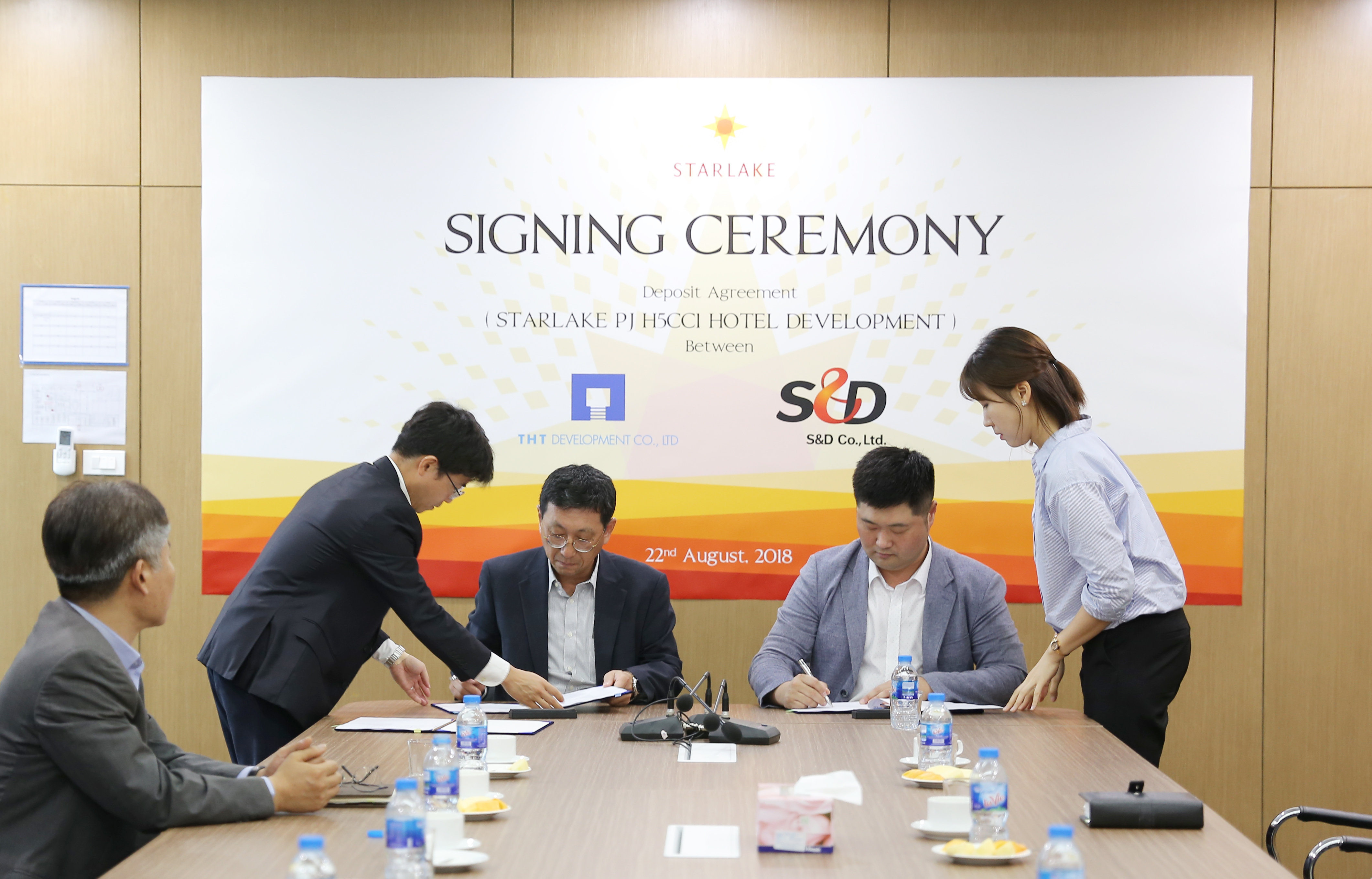 Based on their successful settlement in warehouse-logistics project at Bac Ninh Industrial Zone and sufficient financial capability, SE&C Co., Ltd. has had strong intention to expand their business field towards hospitality industry in Ha Noi by investing further in the valuable hotel/commercial land lot H5CC1.

THT Development has selected S&D Co., Ltd. as a reliable sub-investor to be able to develop and operate luxurious hotel facilities in STARLAKE offering a high standard of comfort with beautiful environment and magnificent scenery at the lakefront.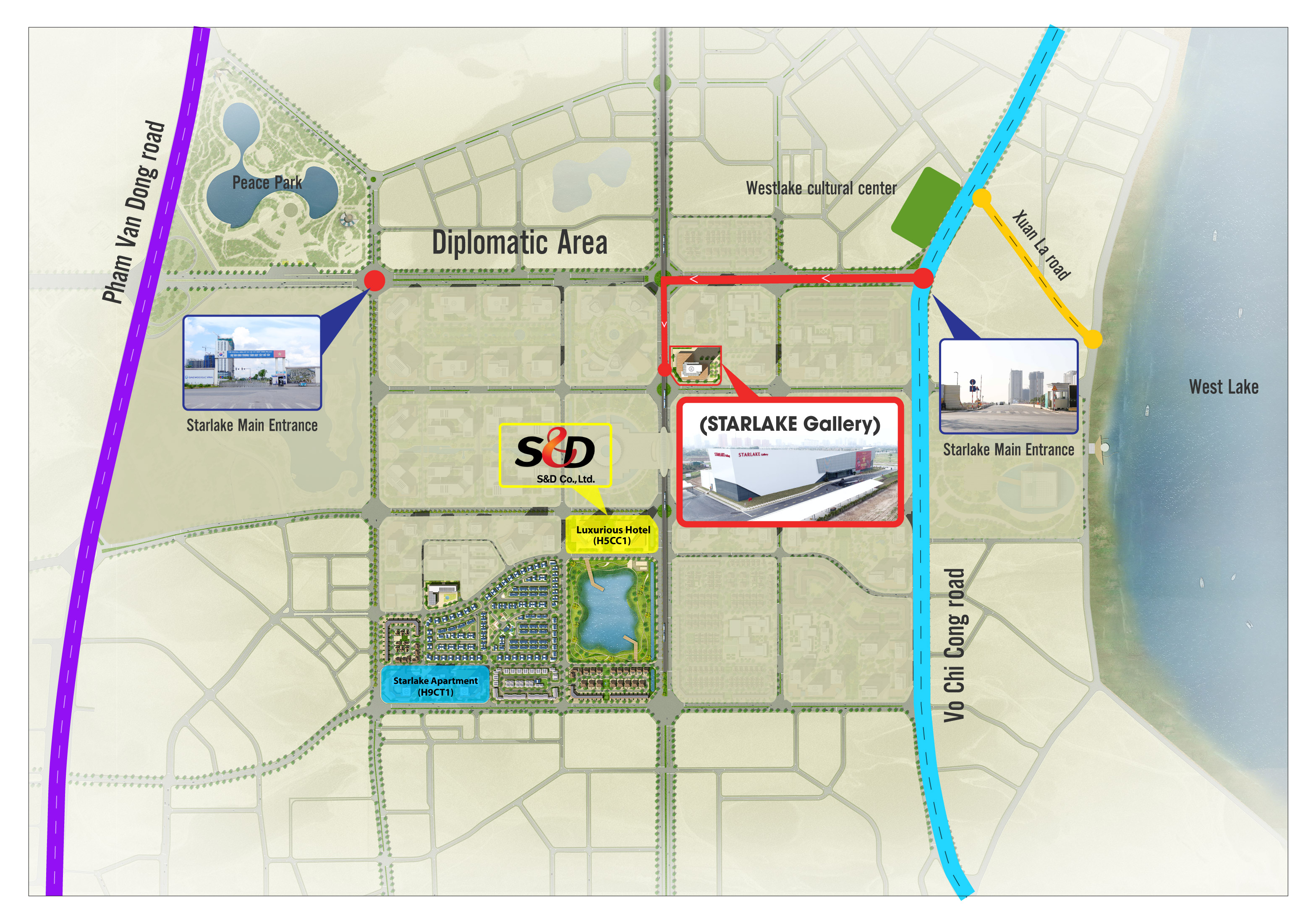 The representative of THT Development Co., Ltd., Mr. Chun Dae Am, the General Director, emphasized: "There is no doubt that hotel development is one of the most promising businesses in Vietnam and the demand of hotel facilities will continue growing for the next decade. I am confident that this hotel investment in H5CC1 land lot of STARLAKE would bring success of both parties and also bring new prosperity to the region of Ha Noi.