The first phase of the Starlake urban area project has been completed and commenced to handover in July 2017, so far, nearly 100 residents have received housing and renovation work. Expected in October, starlake will welcome the first residents to move into living in urban areas.
Not only focus on creating green space, clean for residents, services and facilities at Starlake is also built by THT investors to bring the highest quality and life.
On the 15th of September, THT Development investor has officially opened and put into operation the second community house in H10 area with other facilities such as swimming pool, gym, 02 tennis courts, football pitch, basketball … and especially the water music stage around the lake, make highlight the whole urban area.
With a central 38m high fountain, two 15m high fountains along with 7 color effects of 400 LED lighting around the lake and a stage area with lazer beamer, light up follow by music. The investor wants not only the green lung to create a cool living space, but also to provide a high level of recreational living and a pride for Starlake residents and people of Hanoi.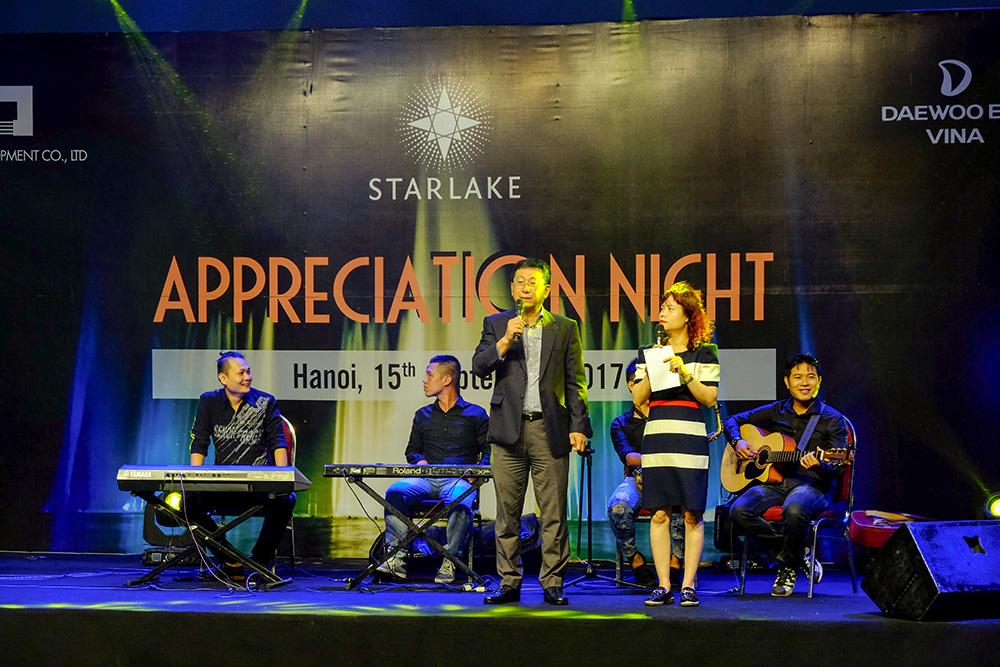 Mr. Chun Dae Am, chairman of THT – the investor of Starlake urban project speech to launching the first water music system on lake in Hanoi.