According to real estate experts, despite the significant impacts of Covid-19, quality projects and sustainable profit potential will still attract investors.
Criteria to buy houses increasingly stricter
Before deciding to buy an apartment of H9 apartment project in Starlake of Korean investor Daewoo E&C, Mr. Hoang Van Dzung (Ba Dinh, Hanoi) shared that it took him more than half a year to choose a place to settle down.

He shared that if in the past, when buying houses, he was mainly interested in location, design and price, but in the context of the current epidemic, the criteria were stricter. Covid-19 caused many projects to be aborted indefinitely, behind schedule or financial crisis. Therefore, besides the initial simple criteria, the quality of urban areas and construction progress is also one of the top key factors that concern him.
Talking about choosing to buy a house in Starlake New Town, Mr. Dzung said that this is a "right time" decision.
"Choosing a beautiful project is not difficult, but the project meets more criteria for the location, utilities, standards of safe living environment, quality, construction progress, when the epidemic is likely to last this long, is not simple. Meanwhile, in addition to meeting the aesthetics and quality of the apartment, Starlake also committed to keeping the construction schedule of the Starlake H9 Apartment project to ensure timely delivery of houses to customers on October 30th, 2020. "This is one of the important reasons why I decided to choose Starlake", Mr. Dzung shared.
Which option for the buyers?
For customers at this time, the decision to buy or invest in any real estate project also requires careful research and consideration.
Accordingly, attracting investors in this context will still be good projects, belonging to reputable investors because this kind of product is less affected by the market and ensures capital, especially products in green urban areas with international standard planning, comprehensive utilities, meeting well the needs of settling, health as well as investment. The Starlake H9 Apartment project is an example.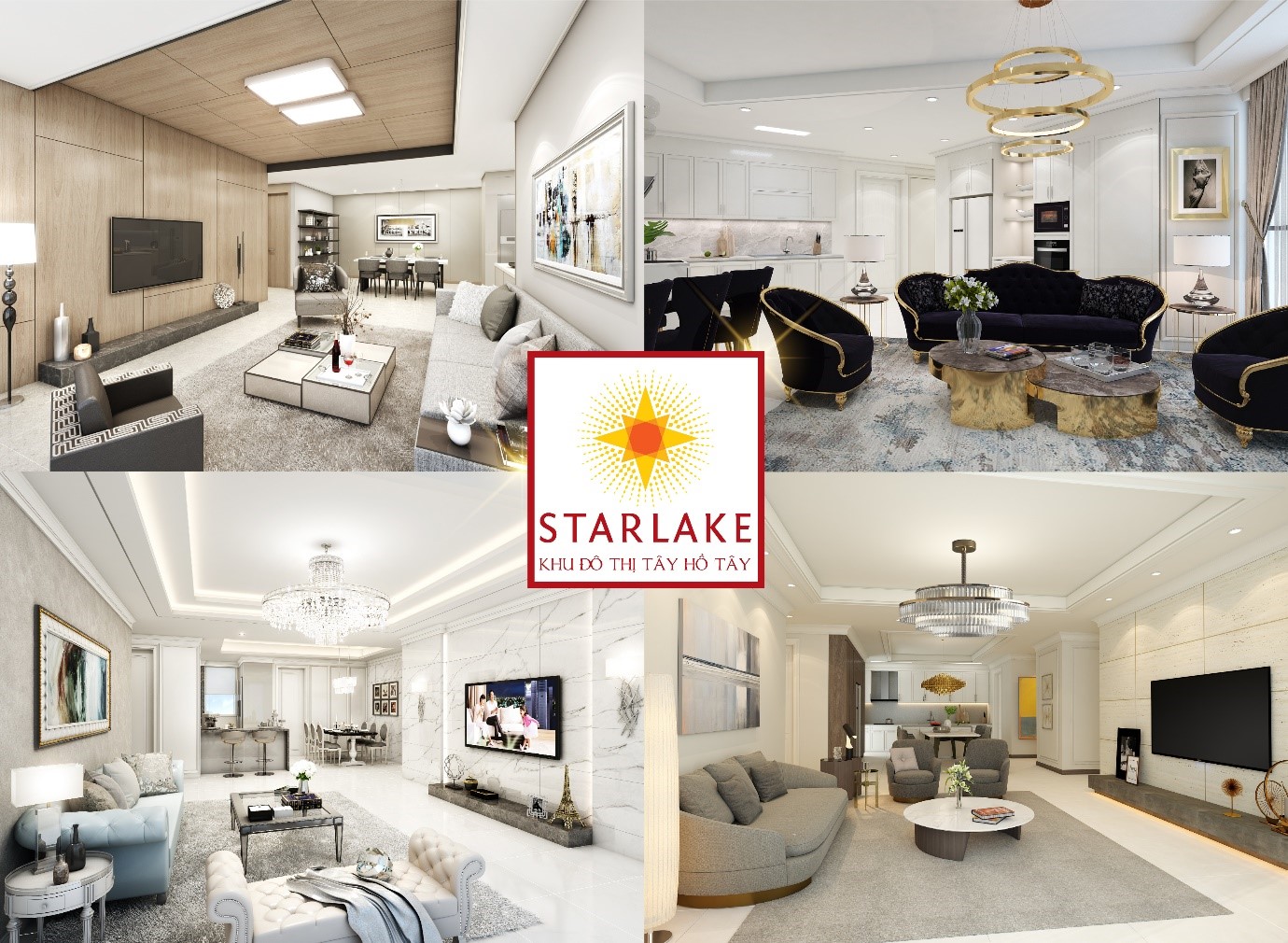 Starlake is a high-class apartment project of Daewoo E&C investor. The project is built in a unique design style inspired by Korean art, architecture and landscape with 603 apartments from 2-4 bedrooms, spacious area from 91,25 to 154, 54m2.
Conveniently located in Tay Ho Tay – where the city is set to become the new administrative center of the capital, Starlake promises to bring future residents a fresh, fresh living space with comprehensive utilities such as: green parks, international schools, upscale hotels, high-class offices … with a range of leading spa, restaurant, sports, entertainment… services, serving 100% of the needs for future residents the same as high-end urban areas in Korea. Besides, the construction density of only 31% also makes Starlake easily get high score with customers when creating a spacious, safe and harmonious living space with nature.
"With the current progress of construction and stable construction quality of the project, my family is ready to move in the new home in the near future. This completely meets the current needs of the couple like us for close workplace, safe and cool living environment, children can study in the international school – Gateway, right in the heart of the urban area", Mr. Dzung excitedly shared.
The real estate market is going through a difficult year when the Tet holiday of the Rat year has just ended and the situation of Covid-19 epidemic has been continuously complicated. This has caused most activities in the real estate market to be delayed. In this context, a project with a beautiful location, comprehensive facilities, ensuring profitability and handover progress as Starlake continues to prove its attraction when becoming the choice of many smart investors.