Today, Samsung Vietnam officially announced to start building a new Research and Development Center (R&D) with the largest scale in Southeast Asia in Tay Ho Tay New Town, Hanoi.
A sources from Samsung said that the new Research and Development Center was quickly implemented after two important meetings between Prime Minister Nguyen Xuan Phuc and Vice Chairman of Samsung Group Lee Jae-yong in 2018 in Hanoi and 2019 in Seoul.
The new Samsung Research and Development Center of Vietnam with investment is about US $ 220 million and total construction area of ​​11,603sqm, floor plan of ​​79,511sqm. The building is designed with 16 floors, 3 basements and is expected to be completed by the end of 2022.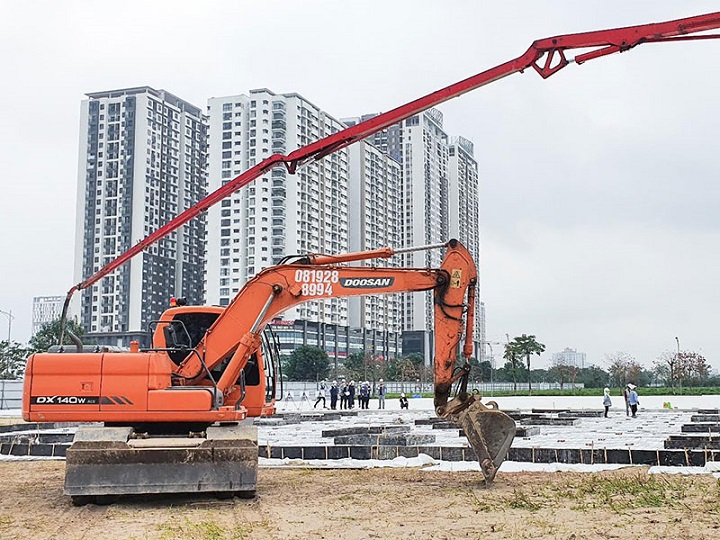 Samsung started building the largest R&D center in Southeast Asia in Vietnam.
In addition to material facilities and equipment for research in the field of mobile and network systems, the new Research and Development Center of Samsung Vietnam will be designed with an innovative working environment and friendly facilities such as gym, clubhouse, internal cafeteria and sky garden…
When coming into operation, the new Research and Development Center of Samsung Vietnam is expected will increase the number of employees from 2,200 to 3,000.
This center is the first building built by Samsung Electronics overseas to serve the group's research and development. And this is also the Research and Development Center which is built with the largest scale among the Centers of FDI enterprises in Vietnam.
Through the construction of Research and Development Center, Samsung said it is expected that the research capacity of Vietnamese engineers will be enhanced, not only in product development but also in other fields. Research is currently the trend of the world such as Artificial Intelligence (AI), Internet of Things (IoT), Big Data, 5G networks … creating a premise for Vietnam to be able to develop with industrial revolution 4.0.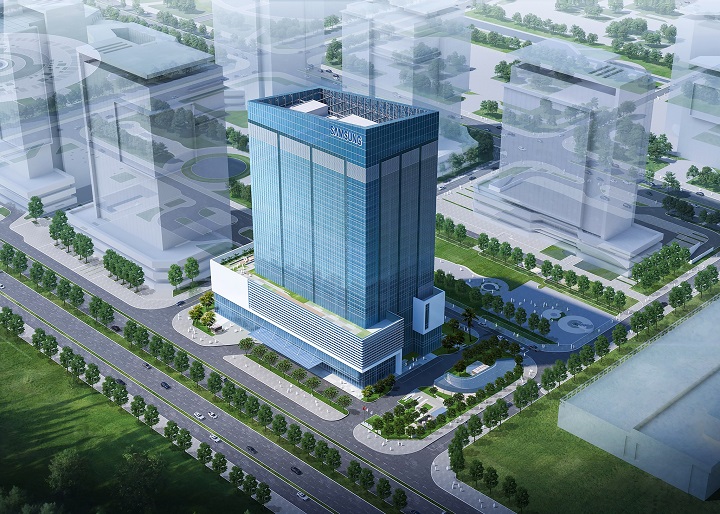 Samsung invested US $220 million in the Vietnam market
Mr. Choi Joo Ho, General Director of Samsung Vietnam Complex, said: "The construction of a new Research and Development Center is a strategic milestone in the investment history of Samsung in Vietnam. This is also where we realize our commitment to contribute to the development of Vietnam's science and technology through training and nurturing talented human resources in the field of high technology. "
Currently, the total investment capital of Samsung Group in Vietnam is more than 17 billion USD, of which Samsung Electronics accounts for 9.5 billion USD with the first presence is a phone factory in Bac Ninh province in 2008, followed with the phone factory in Thai Nguyen province; Complex of household goods and television production in Ho Chi Minh City City and Research and Development Center in Hanoi.
The construction of a new Research and Development Center is a significant step forward in Samsung's 12-year investment journey in Vietnam. Through this project, Vietnam will not only be the largest production base of Samsung, but also the strategic research and development center of the Group.
Source: samnews.vn