EDUFIT KICKS OFF GATEWAY SCHOOL CONSTRUCTION PROJECT: BUILDING COMMUNITY – CREATING NEW VALUE AT STARLAKE URBAN AREA
On the morning of February 19, 2020, Edufit Corporation officially conducted the groundbreaking ceremony for the construction of Sakura Montessori International School – Gateway School at Tay Ho Tay urban area. The event marked a significant milestone in the progress of realizing Edufit's desire to make a breakthrough in educational quality in Vietnam and achieve world-class standard. The project is expected to be finished in December 2020 and receive students in the second semester of 2020-2021 school year.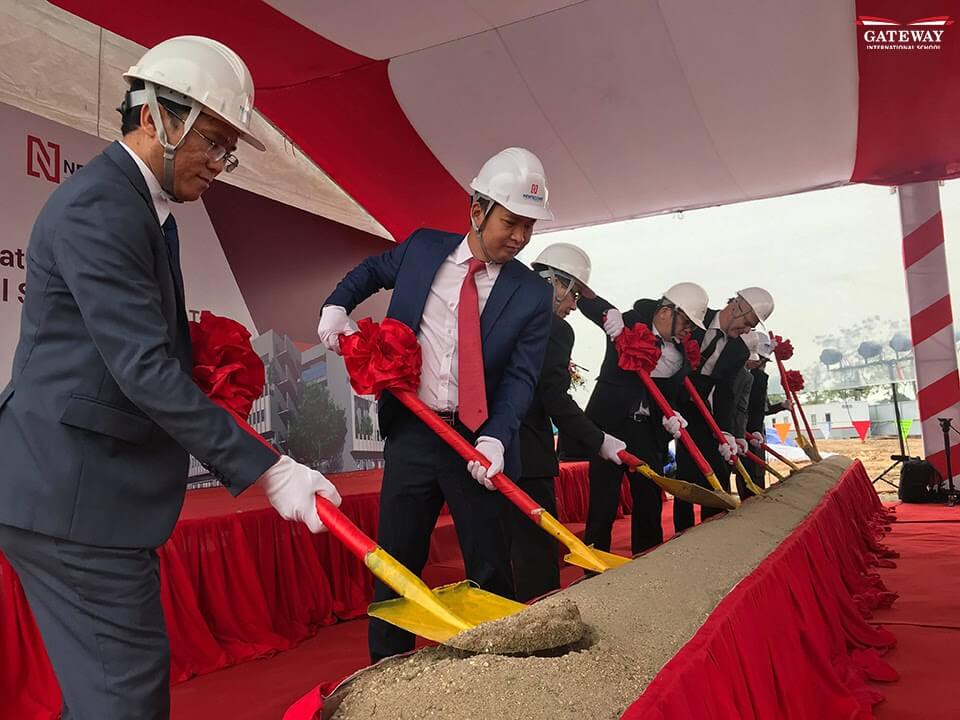 Create new value for the Starlake urban area
The ceremony was conducted in a joyful atmosphere with the attendance of the chairwoman of Xuan Tao district – Mrs Do Thi Huong Cha, the representative of Toshin – Mr Hiroyuki Odera, the Principal of Gateway school (Tay Ho Tay campus) – Mr Kieu Trung Tien, the CEO of Newtecons – Coteccons Group – Mr Tran Kim Long, and representative of parents' committee and other units.
Edufit is a leading educational service provider in Vietnam with a system of Sakura Montessori International schools and Gateway schools. Previously, Edufit received an investment worth 34 million US dollars for the project of Sakura Montessori – Gateway Tay Ho Tay from Toshin Development Co., Ltd – a real estate subsidiary of Takashimaya group – one of the top groups in shopping center development in Japan. Newtecons, a subsidiary of Coteccons Group – the building contractor of the project – is the leading construction group in Vietnam by ensuring the progress on schedule and the construction quality.
At the ceremony, representatives of Edufit, Newtecons, parents' committee and partners shared their hope for a new school with modern and safe amenities meeting international standards and supporting the learning and teaching activities. Also at the groundbreaking ceremony, the construction partner pledged to ensure the progress and quality of the work, particularly the safety, with a goal to meet expectations of parents, students, and partners about the forthcoming school.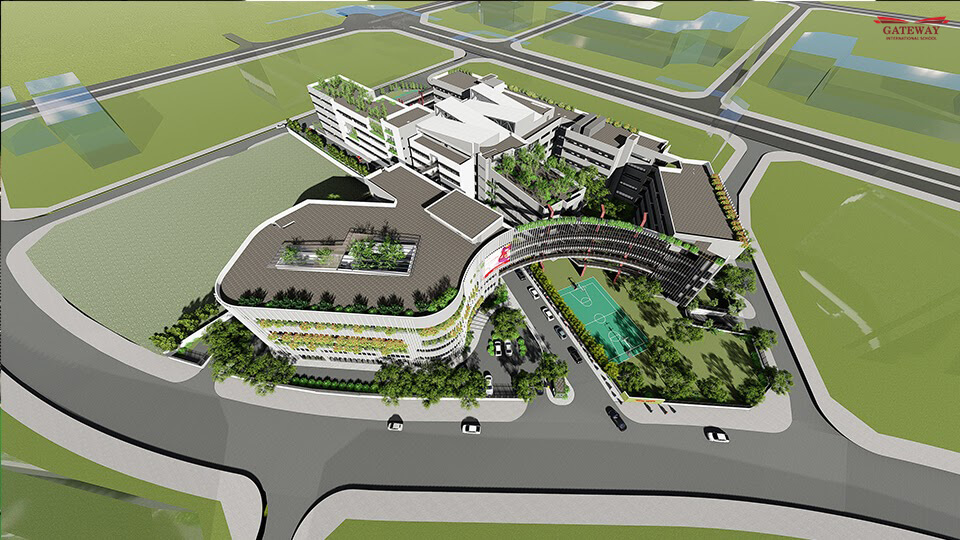 Representative of Toshin – Mr Hiroyuki Odera emphasized that: "Toshin wishes to create a new community as well as create new values and conveniences for the citizens of Tay Ho Tay urban area. For the construction of Gateway school, we highly prioritize the safety and convenience for the students, teachers, parents and staff who will be making use of the school. We expect to build the best school in Hanoi and Vietnam."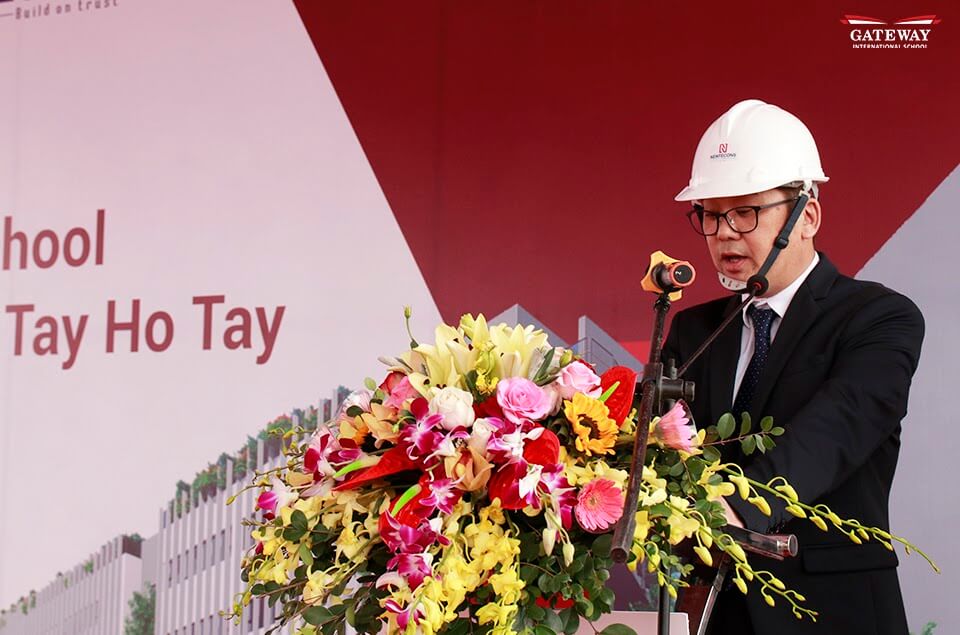 The collaboration between Edufit and Newtecons and with the Japanese standards applied are expected to create new values for the citizens of Tay Ho Tay urban area, which is building a modern school and providing high-class conveniences.
The school construction in conformity with the international standards
Sakura Montessori and Gateway Tay Ho Tay have an area of more than 2 hectares based on H3 – LC lot, the center of Starlake urban area. The construction consists of 132 classrooms with a system of functional rooms and modern amenities specifically designed for the students (ranging from kindergarten level to high school level) and parents.
Particularly, Sakura Montessori International School has an area of 1,800m2, in which 10 international-standard Montessori classrooms, modern JACPA room, music room are fully equipped with learning facilities to accommodate children's activities.
The construction was designed by high-profile architects from 1+1 Architectural office led by Mr Hoang Thuc Hao – the first Vietnamese architect to receive the 2017 Vassilis Sgoutas Prize who designed a number of green buildings in Vietnam.
Inspired by a continuous space system and smooth transformation, the randomly open spaces and natural greenery, the construction will set out a different norm of educational environment which is modern, green, imbued with balanced and relaxing atmosphere. In addition, the highlight of the construction is a system of modern facilities and prepared functional rooms which facilitates the application of the most innovative teaching methods and optimizes the learner-centric approach.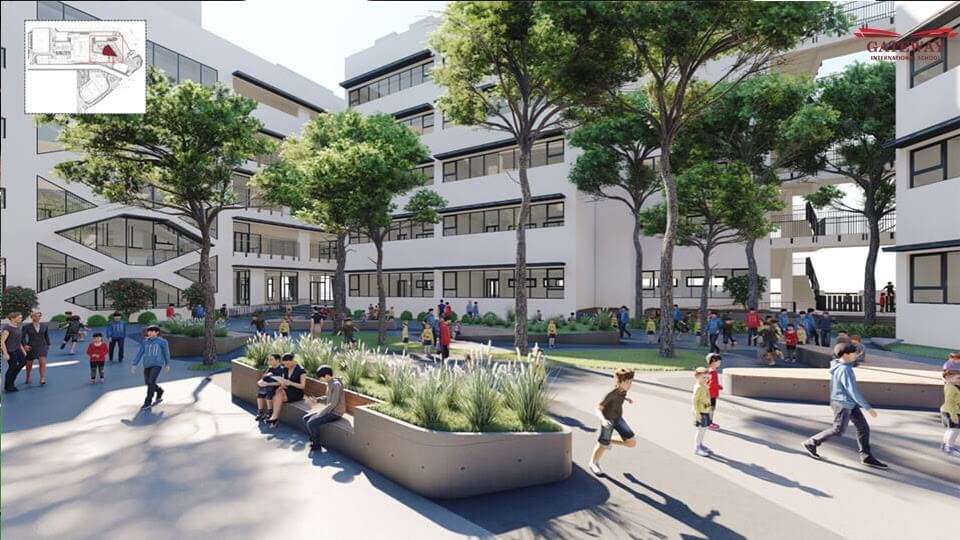 Gateway Tay Ho Tay has 122 classrooms which were designed with the flexible and interactive features together with the Teacher Wall smart board system first appearing in Vietnam to offer the best learning experiences for the students.
Aqua-Tots swimming pool is up to 1,000m2 in area with a modern water filtration system, heating system, and hot water system (consistently maintained at 28 to 31 degrees Celsius), etc. which allow the students to learn swimming and relax in any weather condition based on the American curriculum.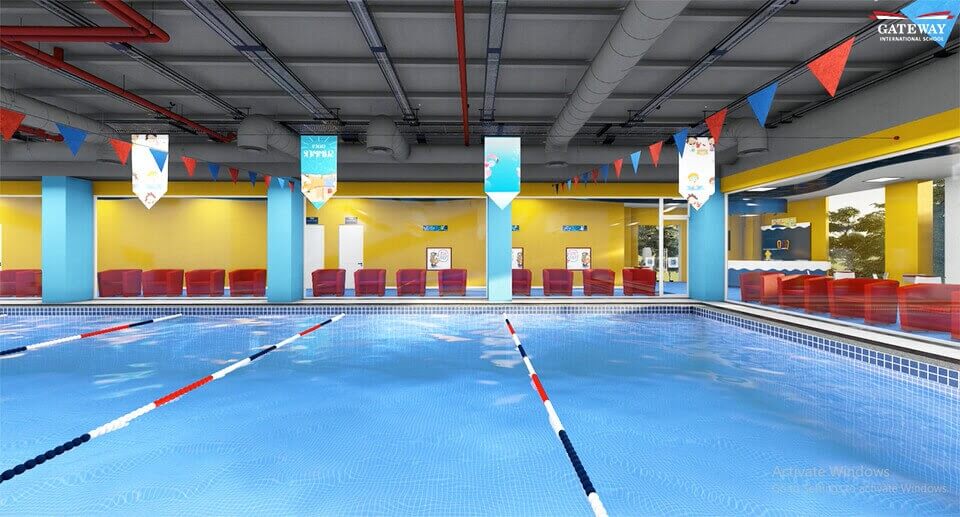 The complex of different playgrounds has an area of 12,500m2 with 2 football fields, 1 basketball court, 1 continuous playground and various outdoor reading – teamwork corners.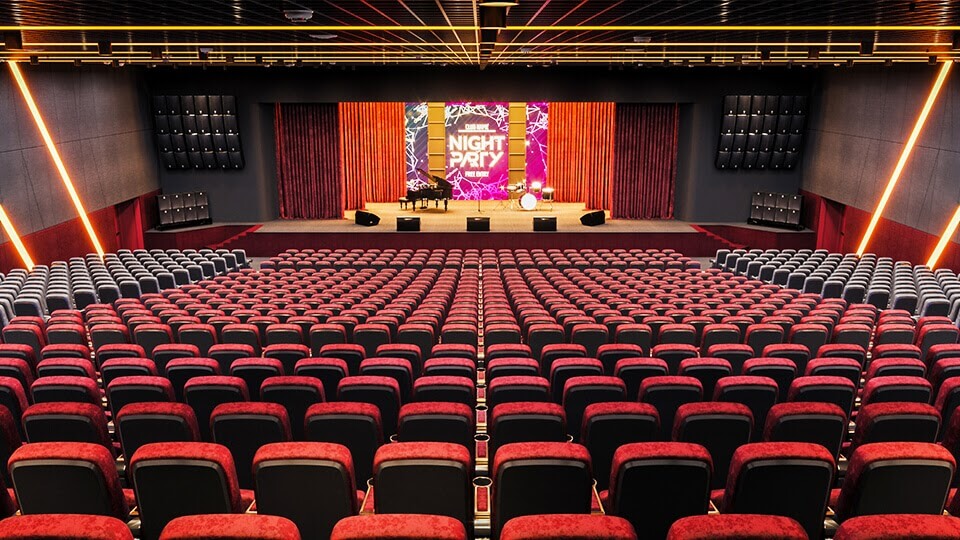 A 1,000-seat theatre equipped with the modern cameras, loudspeakers, lighting will be an ideal venue for the students to perform and welcome their peers from other countries in festive events or art events.
A studio has a small film studio, a recording room and advanced audio equipment. This is where the students will have the chance to show their talents and personality through their self-recorded films and music.
A studio of creativity is 400m2 in area with an assortment of modern equipment such as 3D printers, etc. just like a mini factory turning the students' ideas into reality.
A school-based garden on the top floor designed as a "small field" will be a great place for the students to learn to grow and harvest their favored crops, to study and observe different plant species.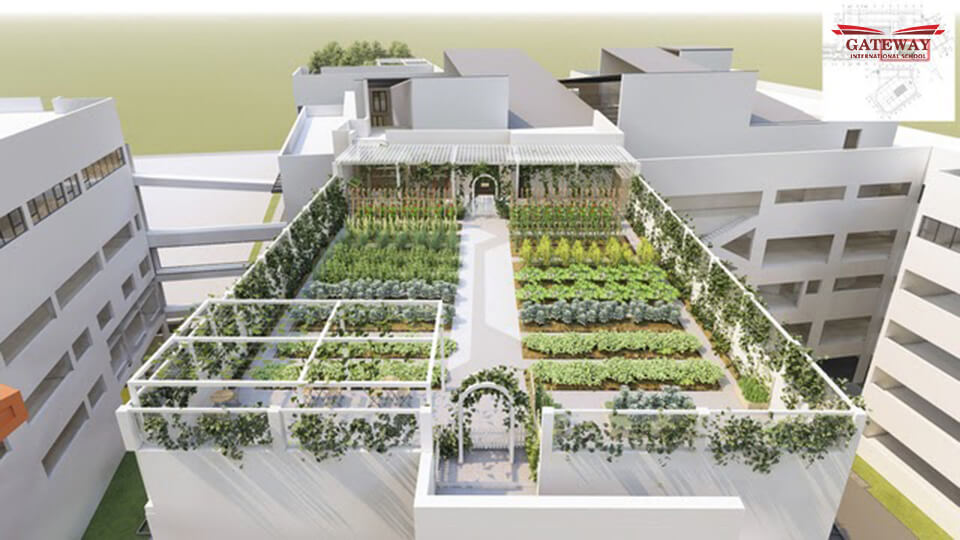 Studying at Sakura Montessori – Gateway Tay Ho Tay, students will have the chance of experiencing an ideal educational model from kindergarten level to high school level in a comprehensively equipped place.
"The school of dreams" – Sakura Montessori – Gateway Tay Ho Tay is expected to be the most modern school in Vietnam which offers excellent teaching quality, professional environment for teachers, students and staff, and realizes the desire to deliver an innovative and reliable education with Edufit's goal to elevate Vietnam's education.
The below video shows the splendid image of Tay Ho Tay school project:
Waiting for Gateway Tay Ho Tay in the new schoolyear 2020-2021 from Gateway Interational School on Vimeo.