Only ten-minute-walk away from the West Lake, with an area of 186.3 ha right in the center of Hanoi, among which 84% of land area is used for green space, lakes and public buildings, STARLAKE is considered to become one of the few real estate projects in Hanoi with high profitability and was expected as the ideal living space.
Design follow Korea architectural style
With the understanding that the sustainable success of the enterprise is an indispensable part of the interest of the community, Daewoo E&C – the main investor of STARLAKE project, via THT Development Company Limited, has patiently spend nearly ten (10) years for the conduct of site clearance, survey, measure and design. Accordingly, STARLAKE aims at becoming a metropolis truly worth living. In particular, THT only use 16% among the total area of 183.6 ha project land for commercial housing, while the rest is utilized for the creation of supporting amenity system to create a convenient and classy life style.
Accordingly, all 364 units of villa in Phase 1 of the project with the area ranging from 132 to 400 sqm were sold out within a short period of time while various investors are continue to introduce Luxury Stralake apartment and high class amenities help residents have a chance to exprience new life style in Hanoi
Starlake apartment includes 03 towers of 24-storey with total 603 luxury apartments, having two to four bedrooms and net area from 91.25 to 288.13 sqm was designed and constructed by Daewoo E&C Korean architectural style for optimum light and wind ventilation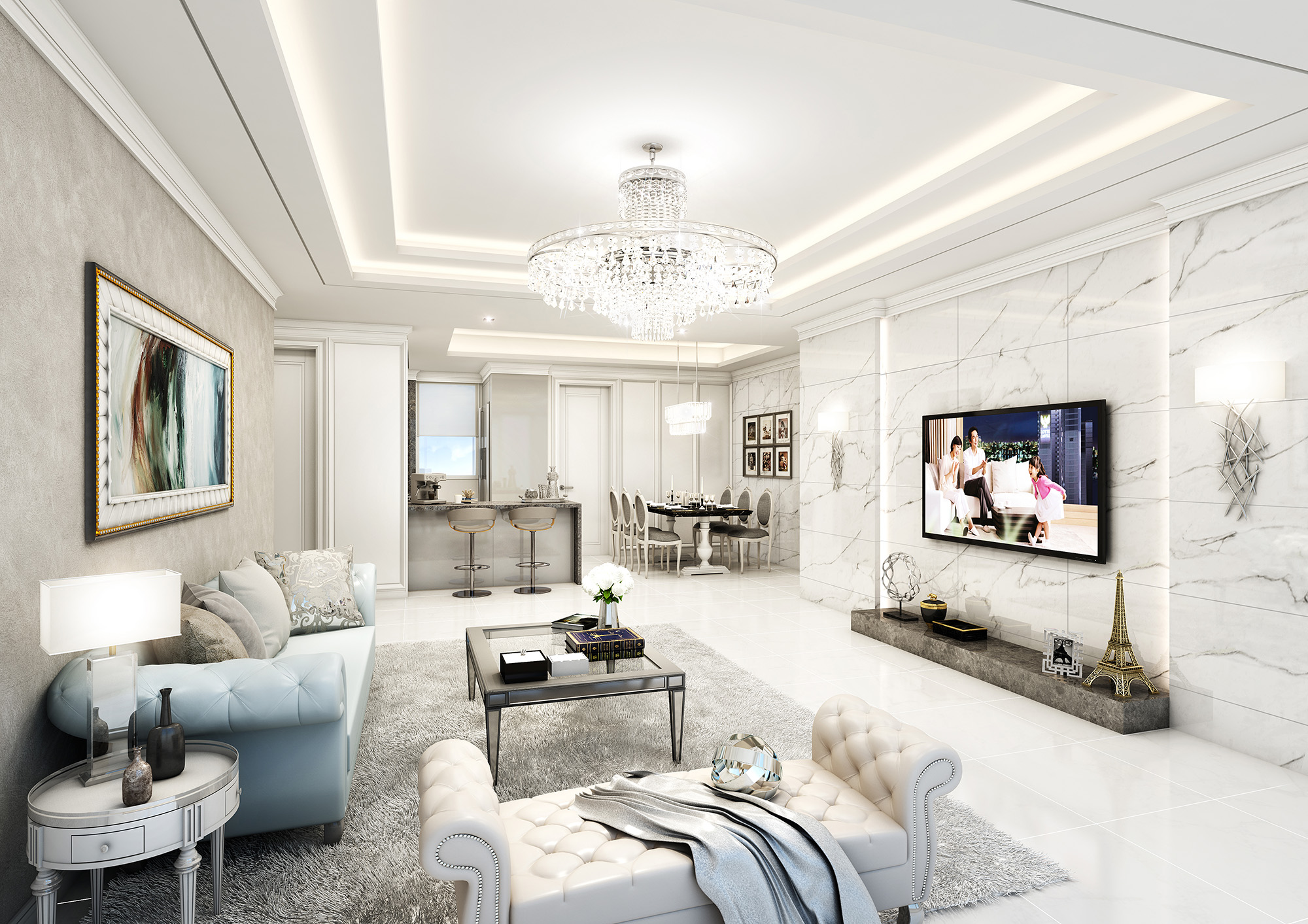 Luxury apartments in STARLAKE are furnished with luxurious international-standard furniture
Since its official opening, the STARLAKE Luxury Apartment complex has attracted a lot of attention due to the difference comparing to the existing apartment projects on the market with luxury interior, superior quality and Korean style design.
The apartments are furnished luxuriously with typical Korean style furniture, there for they could be for living or ready for rent to bring high investment value. Apartment space is designed according to LDK standard from Korea (connecting living room – dining room – kitchen) with full furniture such as shoe cabinet, kitchen cabinet, decoration cabinet …, creating a cozy atmosphere for family.
Especially, to deal with the hot and humid climate in Hanoi, the ceiling height of the apartments is 2.7 to 2.9 m, which is higher than that of the existing apartments on the market. The two-way air condition system (no dust, noise and easy maintenance); PVC frame window furniture (shoe cabinets, warehouses, insect nets, smart clothesline rig …) are well – equipped
World of 5-star amenities "in your hand"
With a construction density of only 31.2% in 2.5ha, the STARLAKE luxury apartment complex offers 5-star amenities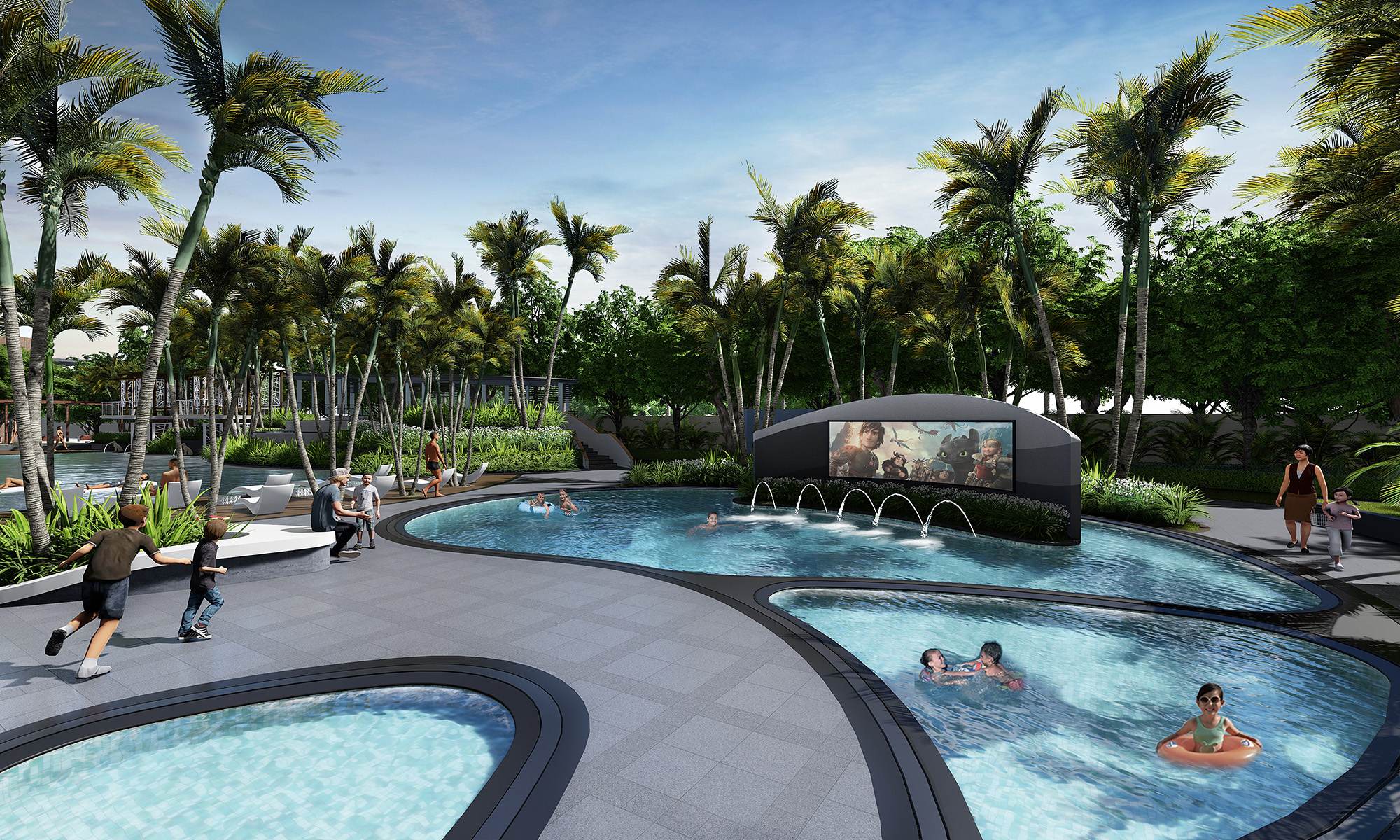 4 season heated swimming pool outdoor
The luxury relaxing rights in delineated by three elements: World-class hotels; prosperous hypermalls, and the green space covers the whole area. Global renowned partners have committed to cooperate with Daewoo E&C and THT to jointly transcend STARLAKE into a heaving of relaxing including but not limited to: Emart – Korean biggest retailer; the famous entertaining incorporation – CJ; and the reputable real estate developer SE&C.
The professional working file is described via the appearance of office buildings equipped with modern system of information technology with the ambition to turn this place into the hub of international economy, finance and trade in the future. With the reallocation of 08 Ministries under the Government within STARLAKE and the favorable geographical position (close to the Diplomatic Compound having 14 embassies, near the airport, and surrounded by arteries), such ambition is feasible. Especially, the knowledgeable life is given great concern by the investor evidence by the construction of Gateway International Schools and some other quality international schools in a near future.
With its reputation, capability and experience, Daewoo E&C completed the construction of the base in a timely manner. Next, the basement and pedestal of three towers are to be implemented and eventually, the apartments are expected to be handed over by September 2020