With an area of 186.3 ha, among which 84% of land area is used for green space, lakes and public buildings, STARLAKE is considered as a paradise resort in Hanoi. Become one of the few real estate projects in Hanoi with high profitability, STARLAKE was expected as the ideal living space
Mr. Chun Dae Am – General Director of THT discusses in this matter 
World class urban area
– STARLAKE Hanoi is regarded as a strategic move of Daewoo E&C in Vietnamese market. What do you think of this comment?
Possessing a team of experts and world-top technological secrets, Daewoo E&C, with its experience of having developed projects in over 47 countries, will dedicate to Hanoi a world-class urban area with synchronized amenities of a green living environment in harmonization with the nature apart from functional complex such as administrative center, hotels, educational, commercial and entertainment destinations.
Located at the privilege land only ten-minute-walk from the West Lake is the place where sacred force gather on the land ideal for living and a perfect residential space that brings prosperity to residents.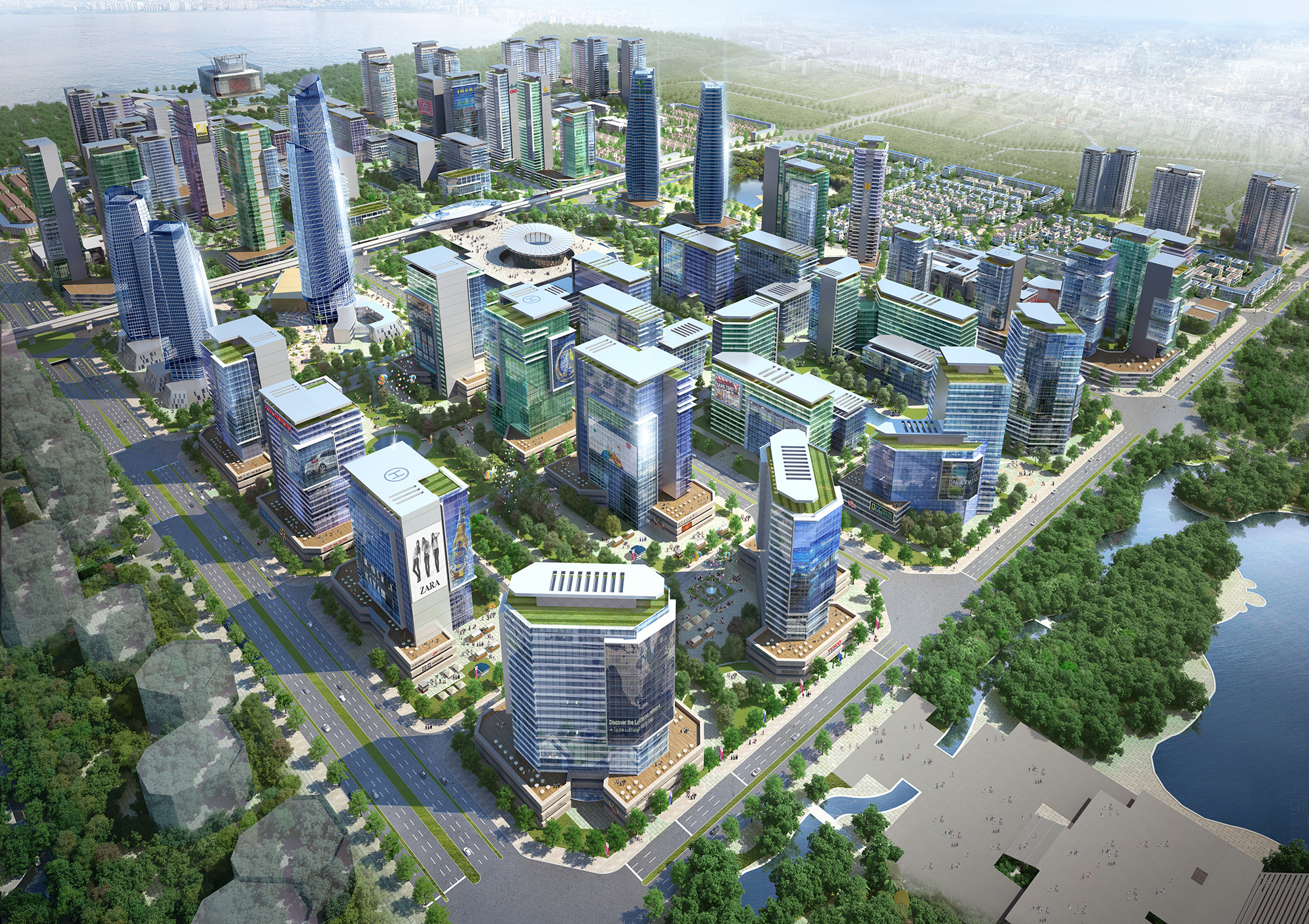 STARLAKE new town is selected by the Government to become the new National Administrative Center of Hanoi. According to the proposed plan, departments will be relocated to the Tay Ho Tay new town including the Ministry of Construction, the Ministry of Planning and Investment, the Ministry of Information and Communication, the Ministry of Justice and the Ministry of Transport, Ministry of Health … Grade A office buildings will be built in the STARLAKE new town, this is also the destination of diplomatic compound and National cultural masterpieces, international events, headquarters of ministries…
– How is Korean-style optimization utilized under this project, Sir?
I believe that comes from our prudent approach regarding each detail of infrastructure, high-quality services, modern architecture structures and luxury designs with the impression on and open space in harmonization with the nature.
All villas, adjacent houses or high-quality apartment is designed by Daewoo E&C in a Korean style which offers the optimization of light and air circulation. Inspired by the famous Korean design in combination of Vietnamese culture, each home at STARLAKE is a mixture of new-era lifestyle blended with natural peacefulness.
In my opinion, this is an ideal place where the residents are entitled to get access to the perfect system of amenity with comfortable living space, classy offices, and global forum for cultural exchange and education, elegant hypermarkets and entertaining centers.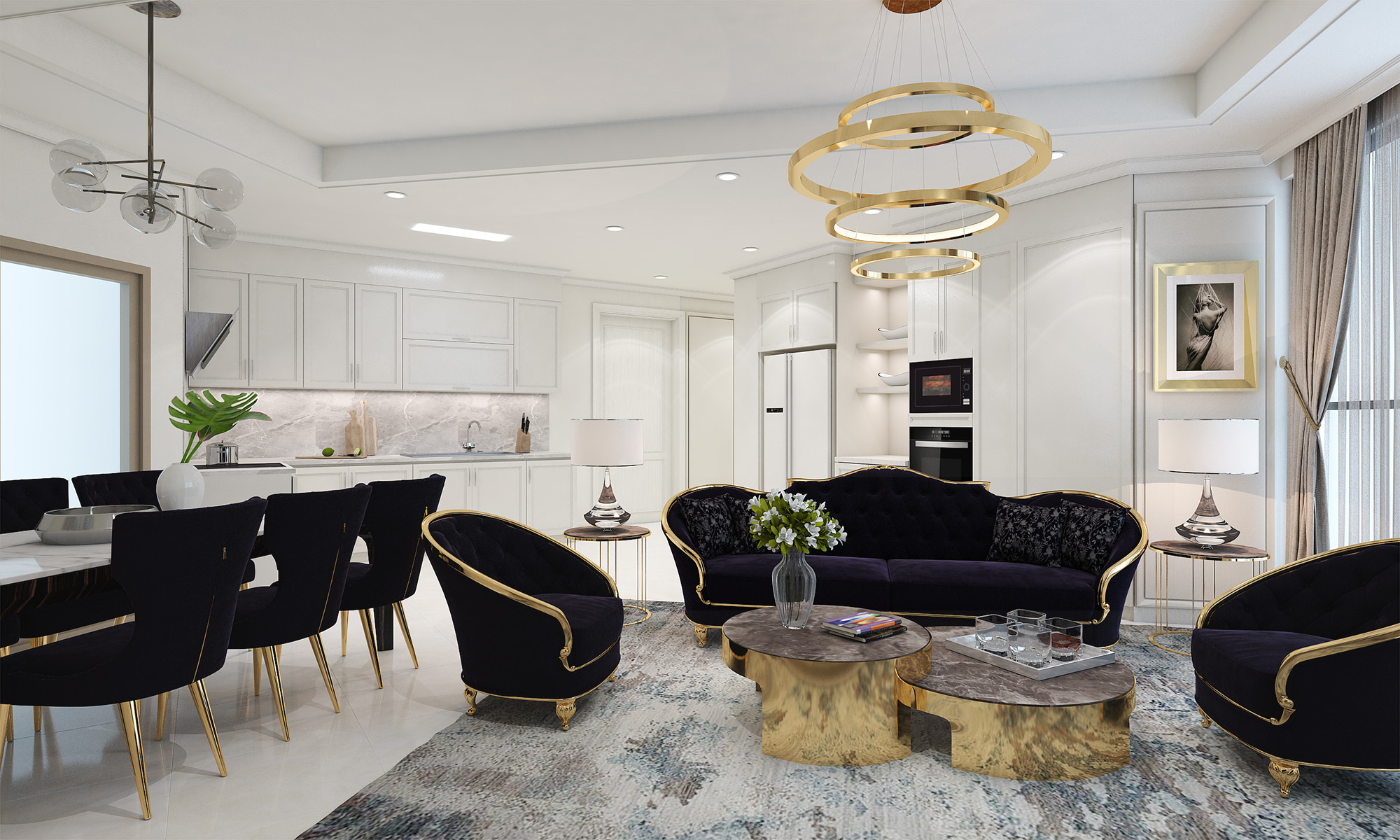 Luxurious apartment at STARLAKE is designed so as to optimize the light and is furnished with international-standard furniture
Korean-style furniture
– From your view point, where is the difference between STARLAKE high-quality apartments with others in the same market?
All high-end apartments in STARLAKE are equipped with modern Korean-style furniture. Our residents may inhabit immediately or lease out to optimize investment value. The space inside each apartment is designed in the LDK standard from Korea (where the Living room, Dining room and Kitchen are connected) which creates a feeling of coziness for family gathering.
With the hot and humid weather in Hanoi, the height of the apartment's ceiling is put at 2.7 to 2.9m, higher in comparison with those available in the market. We equip each apartment with a two-way air conditioning system (no dust, no noise, and easy for maintenance); PVC-frame windows (heat insulated and energy saving) and international-standard furniture (shoe cabinet, cosmetics cabinet, warehouse, insect net, and so on).
– What is your expectation in the 5-star amenity chain at STARLAKE?
At STARLAKE, we provide a chain of world-class amenities including: international schools (notably Gateway International School), 5-star STARLAKE hotel, Class-A office complex, hypermarkets, entertainment, cuisine and sport zones… Our residents can enjoy an active life, enhancing their physical fitness at gym, yoga deck, in-house golf court or spend time with families at outdoor sport complex..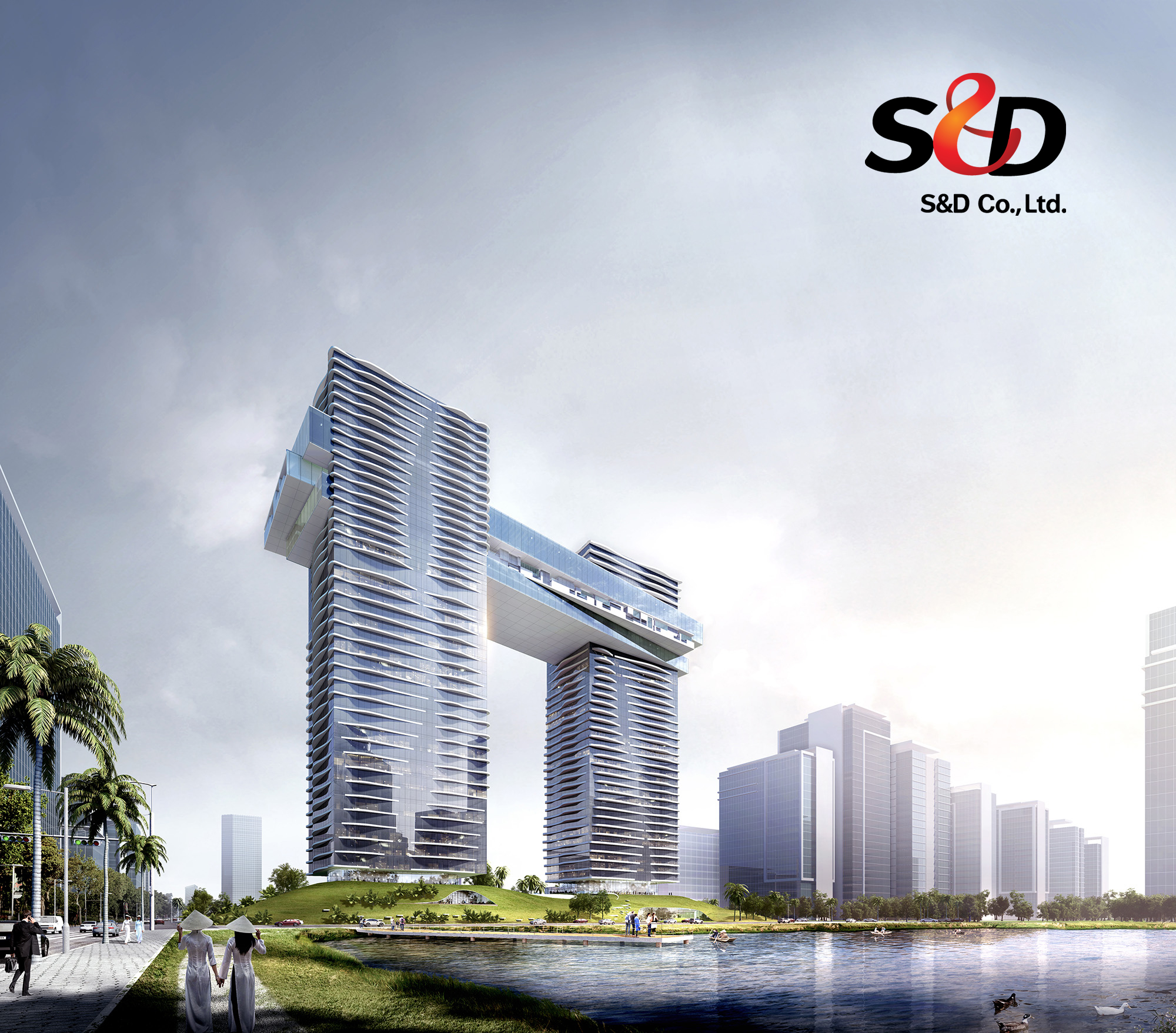 World class 5 star hotel
Recently, we entered into an investment agreement with Emart – Korean largest retailer, to implement the construction of a megamall within STARLAKE. The renowned CJ entertainment group decided to choose STARLAKE to realize the strategy to expand its reputation and value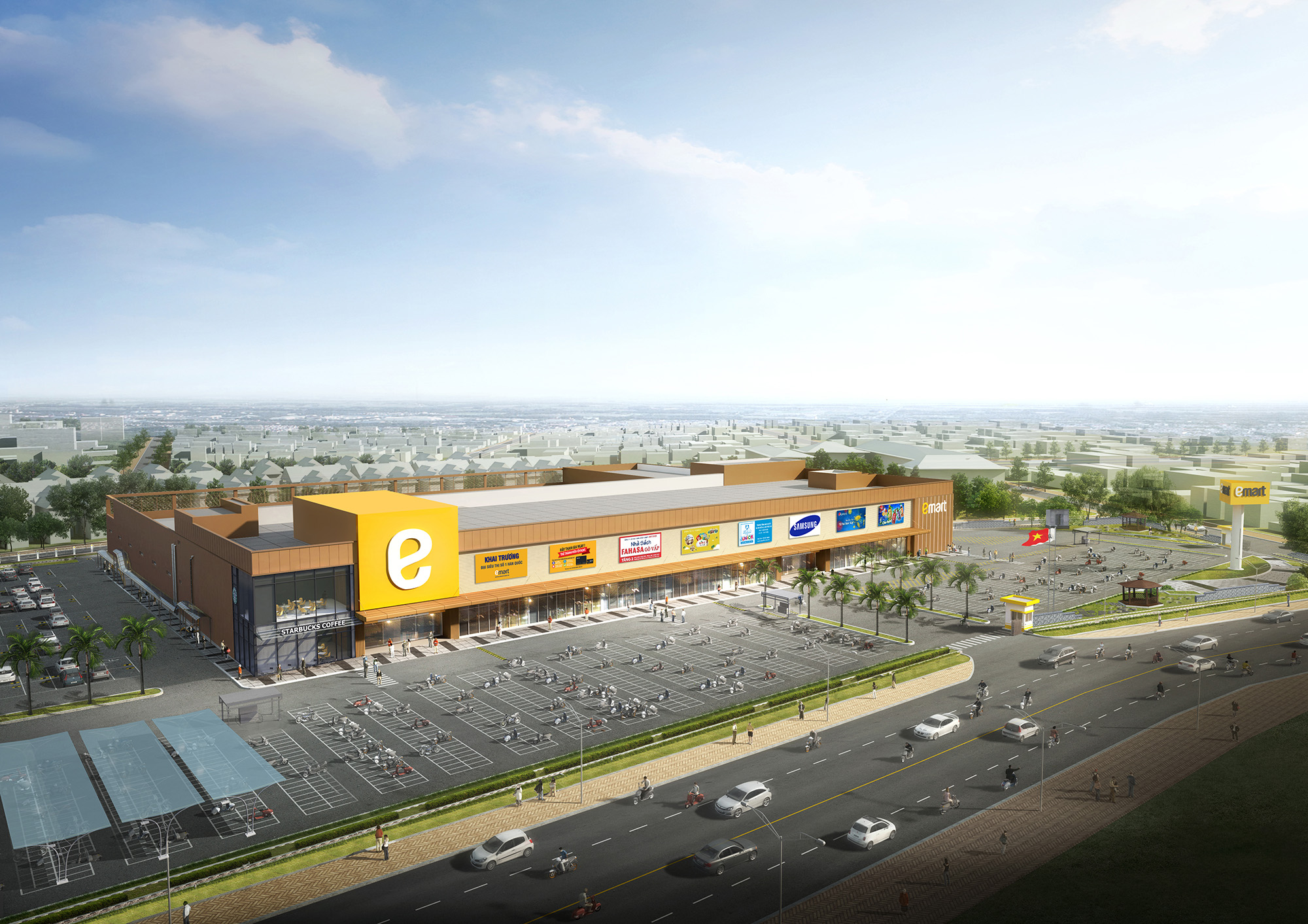 E-mart – The leading retail chain in Hanoi
– There are various projects fail to meet the timeline due to the lack of capital. Please confirm if there will be any change for the expected hand-over date of STARLAKE apartments in September 2020?
In addition to the favorable location, Starlake new town enjoys the advantages of synchronous infrastructure, convenient transportation connections to the city center, Noi Bai international airport and neighboring provinces in the north.
In particular, the 60m wide route connecting the two arterial roads is Vo Chi Cong and Pham Van Dong; Nguyen Van Huyen extended road (linking Hoang Quoc Viet street to Nguyen Hoang Ton street) is being executed rapidly, expected to be completed within the end of this year, will contribute to increase the value of real estate in Starlake.
As of 08/10/2018, we completed the construction of a part of Vo Chi Cong-Pham Van Dong connecting road and hand-over to Government; timely achieving the progress planning as committed and the implementation of basement and pedestal of 03 towers is being prepared with the aim of handing over the apartments to our residents on 30th, Oct  2020 as mentioned in Sale and purchase contract