On May 31st, 2019, Toshin Development and THT Development had a "handshake" at the Starlake Gallery to co-operate and building a Japanese-based Shopping center and cultural mall, with up to 1.7 hectares wide at C1CC1 land belongs to Starlake Tay Ho Tay project. Ist promises to be a new place for entertainment and shopping according to Toshin development model like Takashimaya department and service that cannot be missed by the people of the capital in the future.
Toshin Development Co., LTD, the famous real estate developer was established in late 1963 by Takashimaya Group – one of Japan's leading department stores. As one of the famous investors in Japan, Toshin Development had experiences in developing, investing in large-scale commercial centers and chartered capital of up to 2.14 billion yen.

Having more than 50 years of experiences in the real estate, Toshin Development has been widely known as a prestigious real estate developer in terms of retail and shopping center projects in particular. Toshin's work is impressed by the high quality (Japan quality) not only in the facility but also in retail management (tenant mix, service, mall operation…).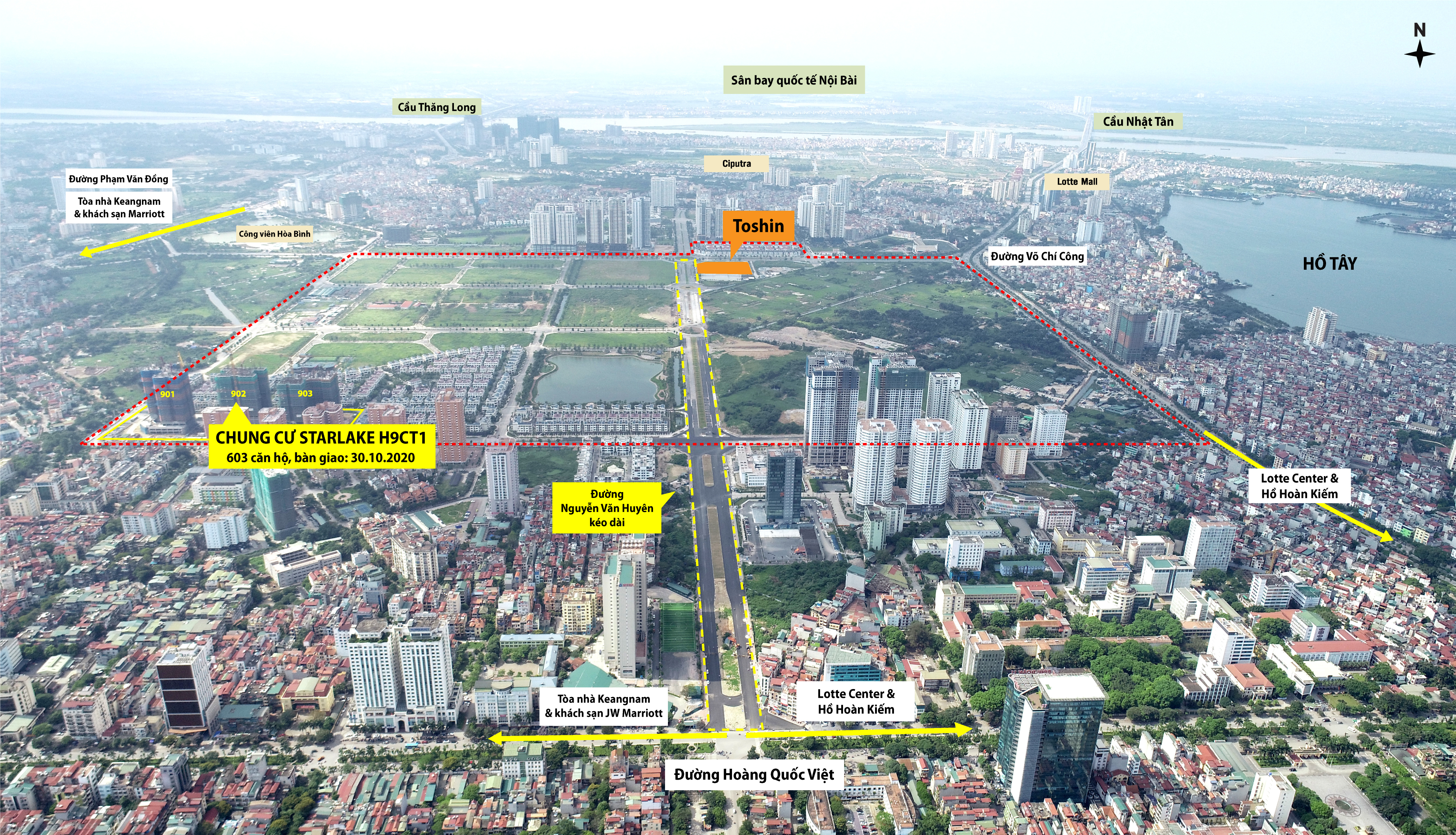 With the vision, experience, enthusiasm and philosophy of the business "always for customers" cultivated over half a century, Toshin Development's influence and scale of operations went beyond the Japanese border to distribute strong growth in five countries with a global company network. In Vietnam, the headquarters of this famous developer was established and located in Ho Chi Minh City in 2008.

With the principle of "prosperous co-existence, mutual trust and respect for autonomy" and the goal of becoming an indispensable part of every resident community, Toshin Development is always appreciated by experts. A professional unit, capable of meeting all customer expectations while maintaining a harmonious coexistence with the local community.