Built with 100% Korean capital, Starlake is impressed by the appearance of many modern and classy functional subdivisions, deployed by large corporations, is the ideal destination for luxurious convenient living, and potential investment opportunities.
Considered as a "remaining pearl" of Hanoi, Starlake is a complex project located on an area of more than 186 hectares rare in the West of the city. It is also a place chosen by the Government as a place to relocate many important agencies and ministries.
By the end of 2020, the project has completed phase 1 in most housing areas. Investor Daewoo E&C has also handed over the land fund to secondary partners to build functional subdivisions, towards the goal of synchronous completion by 2025 to bring the most modern and high-class convenient life for residents.
Luxury life with a series of famous partners
Choosing Starlake, owners will enjoy a series of high-class services from prestigious domestic and international names:
1. Korean-style luxury office, commercial and hotel complex:
According to the plan, two complexes of CJ Group shopping center and a fashion shopping mall integrated with Grade A office system – SNS International with a scale of 17,000m2 – 25,000m2 and a 5-star S&D hotel will be deployed synchronously and operated by the famous contractor from Korea. Promising to attract investment, especially to meet the needs of accommodation and working for groups of experts and international tourists in Hanoi.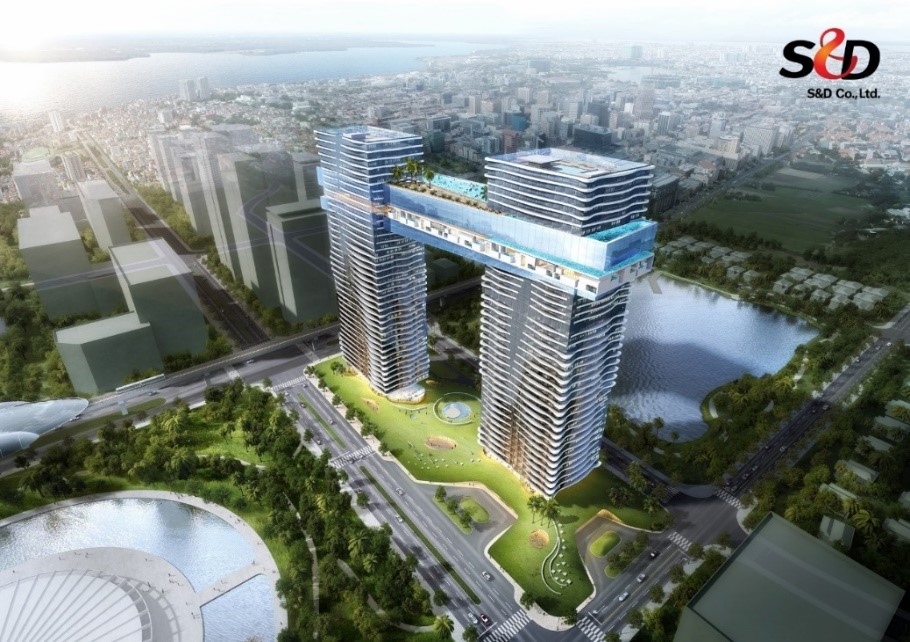 2. R&D Center – Samsung Electronics Vietnam
Located on a commercial land plot of 11,603m2 with a total investment of about 220 million USD, Samsung R&D center in Starlake is the first product research and development facility built overseas of this prestigious corporation. It is also the largest R&D center in Southeast Asia that Samsung deploys. The appearance of the "big" technology in Starlake once again proves the investment and development potential of this megacity.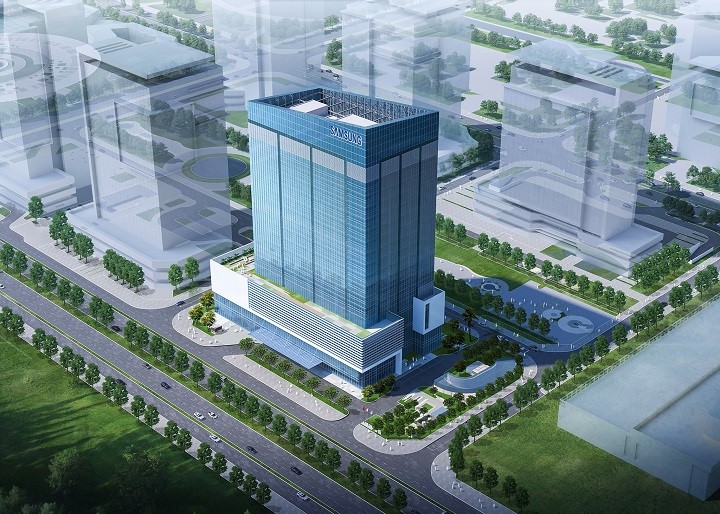 3. Emart Vietnam multi-use supermarket
With 160 branches covering most major cities, Emart is currently the largest retail supermarket chain in Korea. As part of the plan to expand operations to the North market, E-Mart Starlake has a total area of up to 23,901m2, built with the goal of becoming a multi-utility hypermarket, bringing a new service experience. , unprecedented in Hanoi.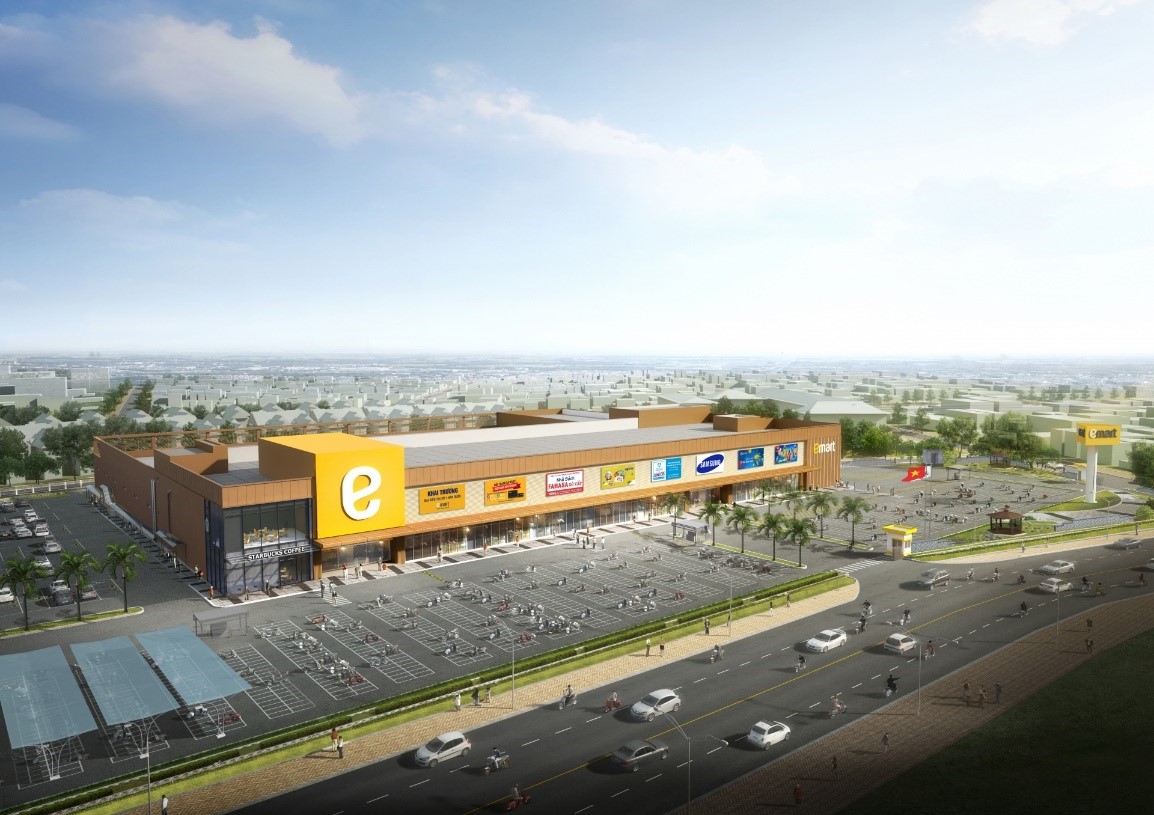 4. Landmark 55 – Taseco Group:
With the orientation to build a unique symbol for the Western metropolis, Landmark 55 is the third tallest building in Hanoi, integrated with many high-class services such as hotels, offices, and commercial centers. This building will be built and operated by Taseco Group – a prestigious corporation in the field of non-aviation service business in Vietnam – is also the group behind A La Carte Ha Long project.
5. Dewey International Inter-Level Education System:
Dewey International School is expected to be the most modern educational institution in Vietnam today. With a total construction area of up to 20,860m2, Dewey provides the best teaching and learning conditions, providing an advanced and reliable training program for Vietnamese students as well as international students.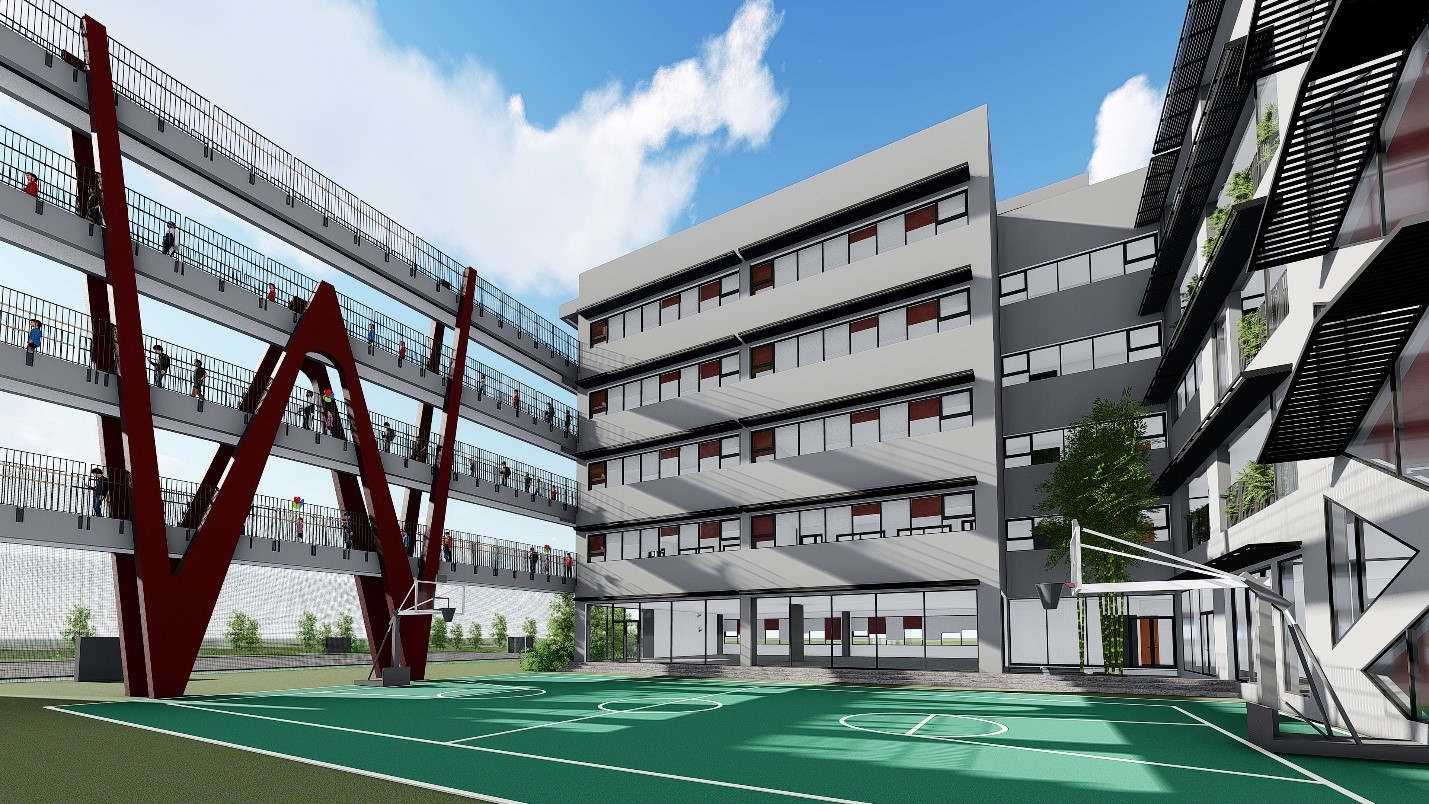 6. Japan Trade and Cultural Center – Toshin Development
The "handshake" between investor Daewoo E&C and Toshin Development Co., LTD – a retail giant from Japan promises to bring a complex commercial center with a large scale like Takashimaya, which promises to be a destination to the leading Japanese cultural exchange for the people of the Capital.
Limited investment opportunity "not to be missed"
Faced with the fact that the West Lake real estate market is still constantly "heating up", the appearance of a series of famous secondary partners once again confirms the profitable and profitable potential of the real estate market, adds value in the future that the megacity of Starlake can bring to investors.
E type apartment at Starlake is currently being discounted up to 13% of the apartment value. These are limited apartments with smart design, spacious, airy and comfortable, suitable for the diverse needs of Vietnamese and international guests. These apartments will be an attractive source of rental real estate not to be missed.
Not only inheriting a series of facilities such as playgrounds, swimming pools, squares and lakes, etc., the final E type fund at Starlake is currently being offered a series of outstanding privileges by the investor, such as luxury and class living room furniture packages and support services such as free parking and management fees at the building.
Seize the golden opportunity to own a limited investment in Starlake – the most bustling metropolis in the Capital!
To own a Starlake apartment immediately, please contact: STARLAKE Urban Area Project – Central Area of Tay Ho Tay Urban Area
– Hotline: 0961 669 379/1800 0003
– Website: http://apartment.starlake-hanoi.com/
– Facebook: https://www.facebook.com/starlake.daewooenc